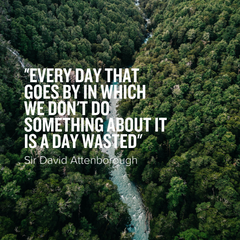 You might be someone who simply appreciates top quality meat or someone who is looking to live more sustainably and make better food choices. You may be considering eating 'less but better' meat. Harmony is for you.
The beginning
Since its inception Neat Meat has invested in farmers who take care of their land and their animals, in organics, and in technology to create packaging and processing with the highest environmental credentials. The business has been the driver of a movement where food became central to the conversation about Kiwi culture, and where quality and providence were non-negotiable.
Harmony continues that conversation, a brand with an unashamed focus on ethical farming, environmental stewardship and doing things 'right'. It is the hero in the Neat Meat stable, the gold standard of truly sustainable free-range beef, lamb and pork grown by farmers who are dedicated to making our planet a healthier place and respected by chefs and foodies alike.
So how are we 'gold standard'?
By being very fussy. Harmony only partners with farmers who are actively protecting the environment. The work they're doing is proof we're on the way to a more sustainable and secure food future. They're the farmers who build wetlands to protect waterways, restore and redevelop farmland, and uphold the highest standards of animal welfare. They're also the farmers who use regenerative agricultural practices including reducing stock numbers and rotational cropping systems to minimise the impact on the land, reduce methane emissions and build healthy soil ecosystems.
 1. Harmony only works with four farmer groups who meet our strict criteria around environmental protection, sustainability and animal welfare. Each farm needs to prove how they meet this criteria and are independently audited.
2. All Harmony meat is 100% free-range. Forget free-farmed, that's a marketing ploy.
3. All Harmony meat is raised without growth hormones or antibiotics.
4. Every Harmony product can be traced to its farm of origin.
5. We are on a zero-waste mission, starting by using every part of the animal.
6. Our packaging is also now fully recyclable.
With suppliers including Taupo Beef, Highgrounds Pork, Coastal Lamb and NZ Organic Farmers, Harmony's vision to become the most ethical and carbon-neutral quality meat brand in New Zealand is well on the way to becoming a reality.
But what does this mean for you?
We know you choose to buy products that reflect your personally held environmental, social and ethical concerns. When you purchase Harmony meat, you're consciously supporting a community of changemakers and you're choosing meat you can feel good about eating.
We make no excuses for not being the cheapest meat out there. We know it costs Harmony farmers to produce meat in a more sustainable way. We reward them for that and as a foodie choosing to buy Harmony, you are too.